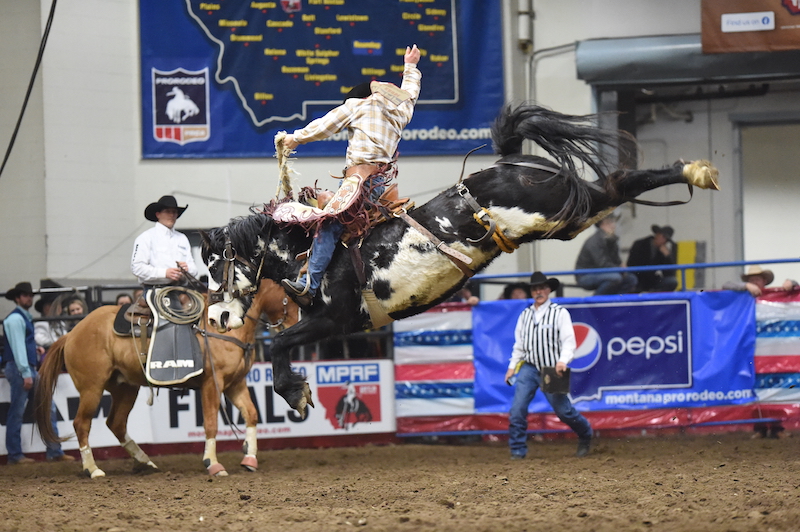 At the start of 2020, the PRCA was slated to hold 39 rodeos in Montana. Then COVID-19 hit, and (for a variety of reasons) that number dropped down to 18.
The board of the Montana Pro Rodeo Circuit (MPRC) met to discuss the logistics of holding a circuit finals during the pandemic.
A tough question was asked: should the circuit finals—after 41 years—cancel in 2021?
The answer was a resounding, "No!"
"The board said we're having it, and we started moving forward from there," says Jack Stensland, President of MPRC. "As everybody knows, this past year has been a year of changes, but it has been our goal to continue to promote rodeo through the state of Montana."
This year, the MPRCF looks very different. Most notably, the location has changed. The Montana ExpoPark in Great Falls was unable to play host, so the event is taking place in Kalispell's Majestic Valley Arena.
"We were bred, born, and raised in Great Falls, and we're to be back in 2022," says Stensland, "but we're thankful to Kalispell and excited to be there."
To better accommodate contestants and volunteers (most of which have fulltime jobs outside of rodeo), MPRC also made the decision to shorten the 42nd annual event to two days with three performances.
"We've done what seems to be best for everybody," says Stensland.
While the pandemic has created a less than ideal situation for holding a circuit finals, MPRCF has powered onward for the sake of its contestants, who are eager for a shot to qualify for the 2021 Ram National Circuit Finals in Kissimmee, Florida.
"The contestants spent the summer driving anywhere in the state that was having a rodeo just to qualify," explains Stensland. "We'll send the best two in each event to Kissimmee."
The MPRC has consistently been among the top-paying circuits in the country and has set the standard for what a circuit finals can be. The purse may be lower this year, but spirits are high. To see the MPRCF continue in spite of the pandemic means the world to the Montana rodeo community.
"We're very proud of this circuit, contestants, sponsors, and contractors," says Stensland. "We're going to have the best circuit finals we can."
For more information, visit ProRodeoMontana.com. Tickets can be purchased at majesticvalleyarena.com.