This Month
Dinosaur Country

Montana is a paradise for dinosaur enthusiasts. Its sparse population and rugged landscapes have allowed for exceptional preservation and excavation of animals long extinct. Near Jordan, the world's first Tyrannosaurus rex was identified. At Malta rests "the world's best-preserved dinosaur" (as described by the Guinness Book of World Records). And just outside Choteau, Maiasaura nesting sites were uncovered—one of the most important discoveries in the history of paleontology.

The Montana Dinosaur Trail celebrates our state's richness of paleontological treasures, with fourteen museums across twelve communities. Each destination offers something unique in its dinosaur exhibits, while the journey itself provides Trail visitors plenty of opportunities to shop, stay, and play in Montana.

This issue of Treasure State Lifestyles highlights the significance of the Montana Dinosaur Trail and its contributions to both science and local tourism. Come with us as we travel 2,000 miles across Montana and 150 million years across time. You'll see why Montana isn't just a state for dinosaur discoveries; it is arguably the state.
Who we are
Treasure State Lifestyles is a monthly magazine by Montanans, for Montanans, about Montanans.

We're bringing communities together by highlighting local history, people, places, and events.
Meet our team
Hope Good

Publisher/Executive Editor
To advertise in Treasure State Lifestyles Montana

or for more information, please contact

Hope Good at 406-868-9649

or Kim Reese at 406-350-2500.
Showcasing the Montana Way of Life
Now in our 18th Year!
By advertising in Treasure State Lifestyles Montana magazine, you can reach your target audience, educate them about your products or services, and move them closer to making a purchase.

The world these days is a fast-paced place. As such, businesses are hard-pressed to find consumers willing to slow down long enough to hear what they have to say. But that's exactly what most of them need—new customers who will stop and not just consume their message, but digest it. That's what marketing is all about. Lucky for advertisers, in a world of high-speed media there is still one place consumers turn to in order to chew more slowly over stimuli: Treasure State Lifestyles Montana magazine.

Most entrepreneurs find it worthwhile to explore the possibility of magazine advertising. The upside of Treasure State Lifestyles Montana magazine advertising can be summed up in one word: Image. While some advertising media (e.g. direct mail and newspapers) limit your ability to utilize high-quality images to sell your product, with our magazine the sky is the limit. Our format also gives your product a more polished feel and boosts your company's credibility in the eyes of consumers.

Magazine advertising is known to be trustworthy and less invasive than other advertising forms. Our readers flick through the pages of our magazine leisurely, looking at content, photos and ads. We are told repeatedly that readers of Treasure State Lifestyles Montana read our magazine cover to cover and share it with friends then send it to their relatives out of state. As a coffee table read our magazine passes through many hands before the next issue comes out.
Ad Specifications
All ads are full color CMYK, images to be no less than 300 dpi, pdf format.
Full Page (full bleed)
Ad Size: 8.5″ x 11″

Live Area: 7″ x 9.5″

Bleed Area: 8.75″ x 11.25″
Full Page (no bleed)
Ad Size: 7″ x 9.5″
Third Page (vertical)
Ad Size: 2.125″ x 9.5″
Third Page (horizontal)
Ad Size: 7″ x 2.75″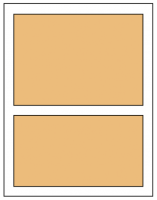 Half Page Full (horizontal)
Ad Size: 7″ x 4.625″
Half Page Short (horizontal)
Ad Size: 7″ x 3.75″
Quarter Page Full (vertical)
Ad Size: 3.375″ x 4.625″
Quarter Page Short (vertical)
Ad Size: 3.375″ x 3.75″
Half Page (vertical)
Ad Size: 3.375″ x 9.5″
Business Card (horizontal)
Ad Size: 3.375″ x 1.75″
Quarter Page (horizontal)
Ad Size: 7″ x 1.75″
Coverage Area
Treasure State Lifestyles Montana Magazine reaches over 20,000 readers monthly in the following counties: Blaine, Broadwater, Carbon, Cascade, Chouteau, Custer, Daniels, Dawson, Fergus, Gallatin, Garfield, Glacier, Hill, Judith Basin, Lewis and Clark, Liberty, Meagher, Musselshell, Park, Petroleum, Phillips, Pondera, Powell, Roosevelt, Sheridan, Silver Bow, Sweetgrass, Teton, Toole, Valley, Wheatland, and Yellowstone.
We are available in hundreds of locations across more than 25 towns and cities, including Lewistown, Shelby, Conrad, Havre, Malta, Belt, and many others.

Treasure State Lifestyles Montana Magazine is in more than 100 locations in the Great Falls metro area and also available on our website.